WHAT IS FUNCTIONAL TRAINING?
Functional training attempts to adapt or develop exercises which allow individuals to perform the activities of daily life more easily and without injuries. Functional training involves mainly weight bearing activities targeted at core muscles of the abdomen and lower back done in a group team setting. The 45 in the blitz name stands for 45 minutes. No more hours in the gym with no results. 45 minutes at blitz is all you need to get maximum results.
FUNCTIONAL TRAINING
PROGRAM VARIETY
SPECIALIZED EQUIPMENT
45 MINUTE CLASSES
CERTIFIED COACHES
PERSONAL TRAINING
ACCOUNTABILITY
The Shops at Stirling Place • 6887 Stirling Road • Davie, Florida 33314
KIND REVIEWS FROM SOME OF OUR CLIENTS
"I just found this amazing new gym in Davie! I loved my first workout at Blitz45. The owners are super friendly and welcoming. They understand everyone has different fitness levels and different needs. They were very mindful about my bad knees. When something hurt, they had an immediate workaround. I'm so excited to get back into fitness and get healthy. I love that they offer group classes at convenient times. Definitely check them out if you're looking for a new gym!"


"Great workout regimen. Happy to be a member. Blitz45 is amazing."

"Awesome new gym in Davie. Not only are the trainers very knowledgeable in health, fitness, and corrective exercises but they also tailor your workout for each member in the group classes. I am 2 weeks in and already seeing great results. Whether your goal is to loose weight, gain muscle, or just have overall great health I highly recommend trying out this gym. All the equipment is new, workout areas are always clean, and both staff and clients are really positive and helpful. Best part is that they offer multiple classes during morning and evening 6 days a week for a low monthly price."

"Awesome place to workout. Everyone is super friendly."

"So grateful to have found this place! I have been putting off joining a group gym in fear that I would be just a number in a sea of people. Not this place! I highly recommend checking this place out!"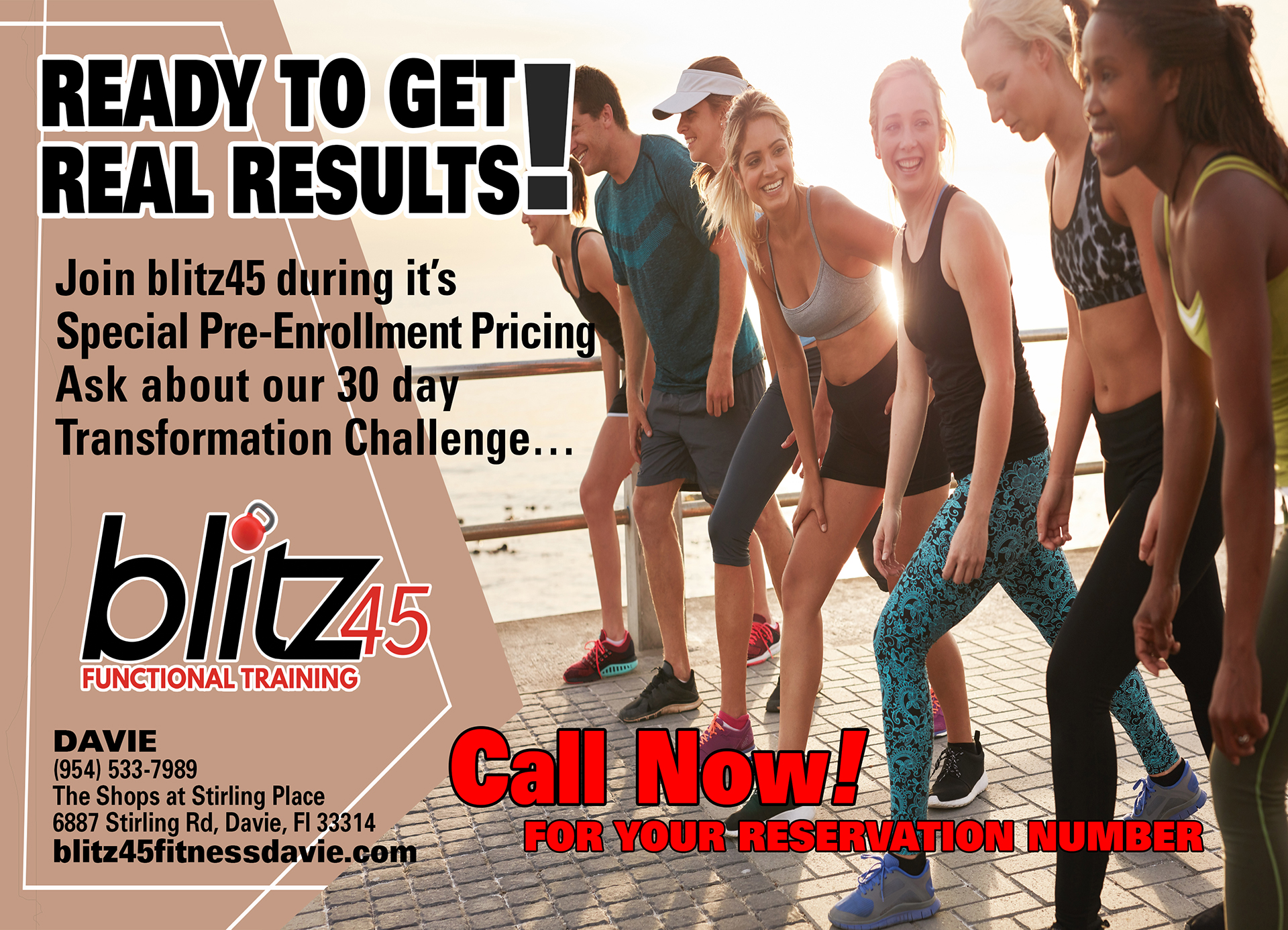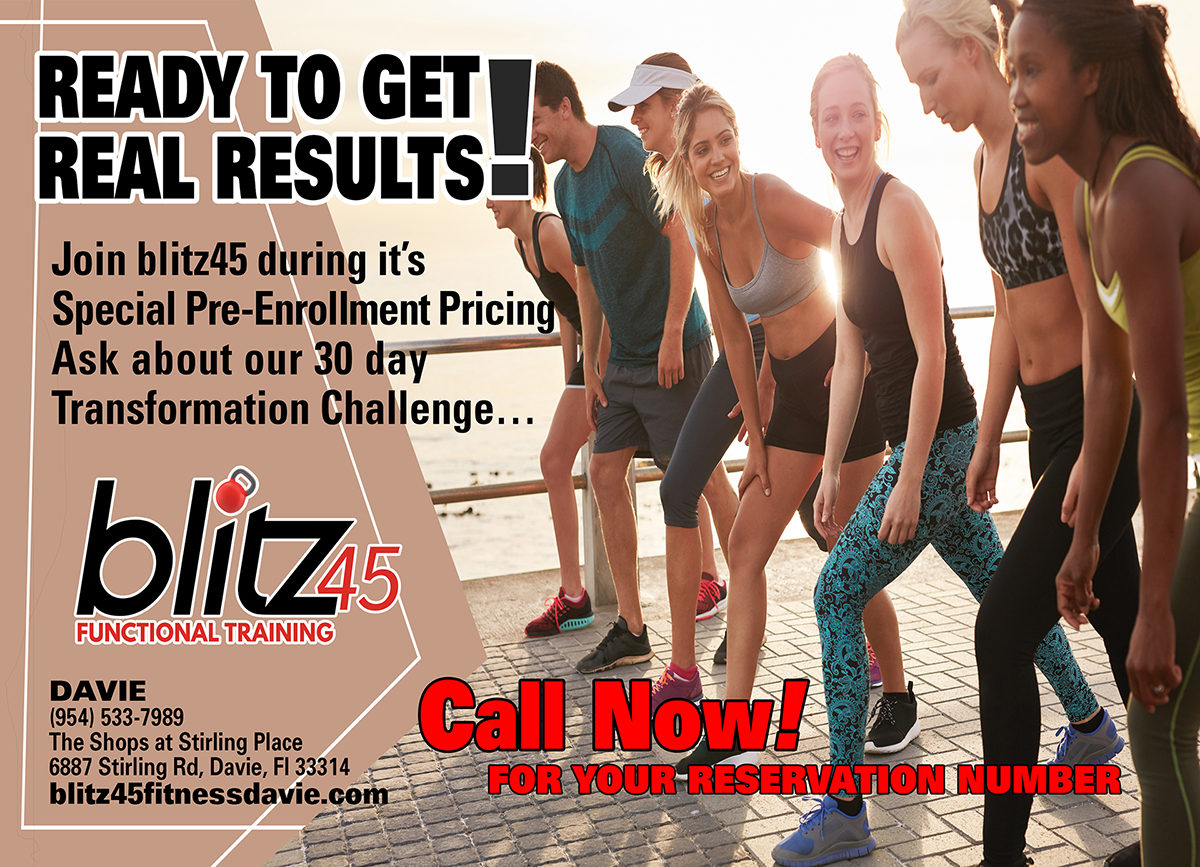 GET YOUR FIRST CLASS FREE PASS
& be entered To WIN a FREE YEAR!